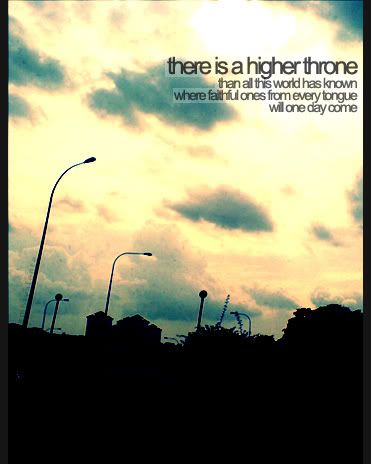 The Voice Within
I can't hold it much longer, I need a place where I can just take off the mask and tell the voice within ...

For about years now I've been struggling with a lot of things, from weight problem to friendship problem, and the one thing that I struggle the most nowadays has been about national service.

For years now, I have made sacrifices just to make other people happy, and from times to times it's been me who, in the end, cry ...

When everyone asks me whether I'm going to go for ns or not, my answer has always been "NO", because there are two things that I hate in this world, and one of them is military. Being in ns means military related service, I hate it and disgusted about it. I give them such simple answer but no one seems to understand a word I'm saying. And once again, I'm sacrificing my believe by registering for ns, not that I have done that, but very soon, I will, thanks to my folks who don't really give me a positive effect if I drop my status as PR.

Last night, all I could do is cry, and it's the time again where I'm sure I'm entering early stage of depression. I'm still struggling with a lot of things and then come this problem that is pressurising me ...

I don't know what I should do, I don't know what my future has for me, I don't know what God's plan for me .. I don't know anything and this is the voice within ..